UCAS Real Entry Data Insights
UCAS are redefining how prospective students choose their courses.
SMILE helped make that a reality.
Choosing a university is a big decision. And when universities look and sound the same, how do you cut through the noise and make informed decisions?
UCAS want to make the decision making process easier, by increasing transparency. And they have a wealth of data allowing them to do just that. But how do you visualise an insane amount of data into an easily digestible format? That's the questions that UCAS bought to SMILE.
The entire project was in close collaboration with the sector. We spoke to admissions professionals across the UK HE sector, and attended the UCAS Admissions Conference in 2022. We're no stranger to researching the HE sector, but we learned so much on this journey.
There were a lot of considerations throughout this project ranging from whether or not the institutions would be happy for UCAS to publish sensitive offer data, Widening Participation data, and how universities vary in making an offer to prospective students. It's not all grades after all. And users weren't afraid to give us their unfiltered thoughts. The result, is a product that has truly listened to the needs of its users.
"Working with SMILE has been really easy, with the project being highly contentious it was paramount that we got things right. SMILE were able to fail fast and continuously learn which was critical when iterating throughout the project. SMILE's ability to look outside the sector and bring influence was refreshing. Their project blog was also a different and super useful way of digesting project updates, especially when wrapping up the project."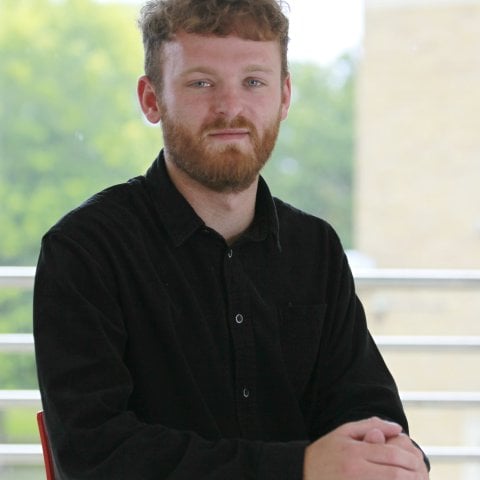 Finlay Willicott
Marketing Product Lead
UCAS
Understanding the audience
We kept a project blog which has been cited by the team at UCAS as "a different and super useful way of digesting project updates, especially when wrapping up the project."
The project blog held updates from out-of-sector research and user testing. Updates were delivered quickly and immediately. And with a lot of video from our stakeholder interviews, it became a hub of activity. Thanks to its digital native format, it was highly shareable and encouraged visible feedback in comments.
We worked closely with the sector throughout the project. We conducted multiple user tests and interviews to fully understand our audience. 1-1 interviews with prospective students and students that were in their first year of university were instrumental to the development of our solution. This was a really helpful experience and something new for us at SMILE as it allowed us to chat in more detail with the target audience to fully understand their processes and how they went about searching for a university.
Balancing the needs of those working for providers and prospective students was tricker than we thought. But using cutting-edge remote user research tools, we were able to find harmony.
UI that's not just pretty pixels
We designed an interface that is being implemented by UCAS. It allows students to see (on average) the most common grades that students achieved on a course-by-course basis for the previous academic years. Yes, it's beautiful – but with heaps of user research behind this, it's more than just pretty pixels.
We took inspiration from the Spotify Wrapped and Apple to create a report page that broke down the information into manageable, easy-to-digest sections so that users were able to find out the information they wanted really quickly. And at the same time, meet the requirements of the UCAS brand.
Using historic entry data, it is possible to give students real-world insights that can help them to make informed decisions. We are excited for a more transparent decision-making process, powered by the incredible data from UCAS.